The lockdown caused by COVID-19 forced remote work to become mainstream. Companies had to implement new measures to make remote work possible and this new model changed the way they organized their teams.
This model has brought consequences not only at labour level. Remote workers during these months realized they wished for some changes in their lives. Those could have been living in a different country while they were carrying out their work at the distance, or even in their own country.
Public Administrations have reacted implementing or adapting the current laws to regulate this situation. Nevertheless, this regulation is still not enough for workers and companies because of social security, tax payments, etc.
The promotion of a transnational mobility, free, safe and inclusive into the EU.
Offering public, open and accesible information about remote work and related bureaucracy to European citizens.
One-stop-shop with all the regulation related to remote work for workers based in any European country.
Raising awareness among Public Administrations in order to promote and regulate remote work through good practices and recommendations.
Inicio del proyecto

30 de marzo de 2022

Comienza RemotEU y lo hacemos con la fase de investigación para conocer iniciativas públicas y privadas en relación al teletrabajo, así como el testimonio de trabajadores/as y empresas que comparten su problemática.

Lanzamiento del site remoteu.info

11 de abril de 2022

Publicamos la web de RemotEU, un espacio en el que recogemos toda la información del proyecto y los resultados obtenidos.

Reunión con EURES

10 de mayo de 2022

Compartimos experiencias con EURES, la red de cooperación para el empleo y para la libre circulación de trabajadores para conocer las consultas que reciben de empresas y empleados/as y las trabas administrativas que dificultan el teletrabajo desde diferentes países.

Viaje a Fuerteventura

23 de mayo de 2022

Viajamos a Fuerteventura para conocer qué es un coliving y cómo esta opción es ideal para teletrabajadores/as y nómadas digitales.

Participación en focus group sobre trabajo híbrido en la Cámara de Comercio de Dublín (Irlanda)

17 de junio de 2022

Encuentro con empresas para conocer las medidas que han aplicado en relación al trabajo híbrido y qué indicadores utilizan para hacer un seguimiento.

Finalización del proyecto

30 de abril de 2023

El 30 de abril finaliza el proyecto. Aún así, el contenido generado durante la ejecución del proyecto queda a disposición de trabajadores, empresas y Administraciones Públicas a través de esta página web.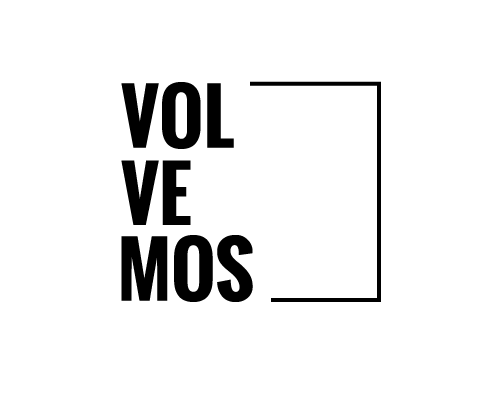 Volvemos.org
Iniciative to promote the return of Spanish diaspora though labour counselling, Psychological Services and bureaucratic support. It acts as intermediary between emigrants, companies and public institutions designing public programs for this collective.
Helping Networks
Entity which offer information and support to entrepreneurs in Ireland willing to work as freelancers or to launch a startup. It carries out public and private projects in Ireland thanks to it's multidisciplinary team.